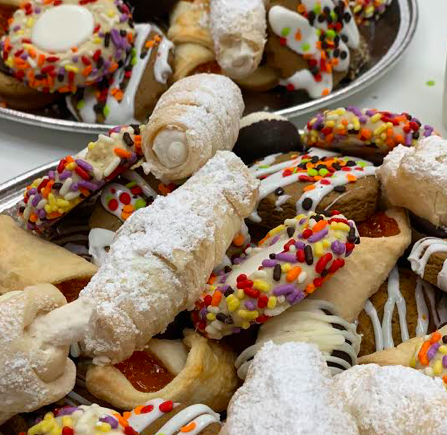 Tray
This is is a seasonal tray of our spring assortment. Your tray will feature 8 varieties of cookies.
FALL Assortment
Pumpkin Cookies

Pecan Dips

Peanut Butter Cup

Apricot Kolachis

Cinnamon Spice Drizzles

Chocolate Coconut Bites

Fall Thumbprints

Lady Locks

If you would like a different variety, feel free to customize in dozens of your choosing.
If this is shipping, this will be packaged in 2-2 dz containers tied up with ribbon to ensure safer travels.